Last Saturday i've attended TEDxThessaloniki and as a member of the team organizing the event, I had the chance to get to know the speakers. It was a great experience, for sure. Here, I will try to share a few highlights without talking about the event, as you may already know how awesome it was.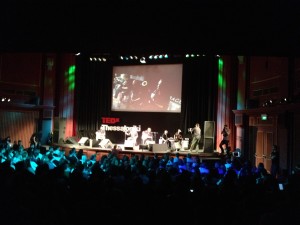 At Friday night I went to the airport to pick up Thomas Sedlacek, one of the greatest economists of our time according to the Yale Economic Review. What is special about this guy is that he is not afraid to be wrong. I guess that's a quality of a genius. We were talking about economics and he was taking notes even of my ignorant ideas. Another amazing thing about this guy, besides the amount of beer he can drink, is how much he doesn't care about the status quo. This is actually the spirit of an innovator.
On the other hand, Eric is a guy with striking similarities to me. He is a geek and entrepreneur, a person that actually made a dream I also have, come true. His startup got funded by prominent investors in the Valley while his team still resides in Greece. A kind of attitude would be expected with such a tremendous success, especially in a country like Greece. To be honest, I was so wrong. Eric treated me like I was the genius and he was trying to advise and help me in different ways.
Those two short stories have something in common. Geniuses have long ago killed their egos and that's exactly the way to make breakthroughs. Get over your self and focus on your passion. Sounds like a cool way to make the world a better place, don't you think?
PS: Don't forget to check our little contribution to the event, the TEDxThessaloniki Wish project for Archipelago Institute of Marine Conservation