Profile
VentureGeeks is a new web property network that invests in cutting edge and established websites. Our main focus is on solid, active and niche web properties which help their visitors find interesting content.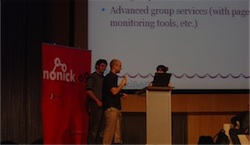 VentureGeeks is founded by Nick Papanotas in April of 2010.
Beyond the main network activities, VentureGeeks acts as a team of professionals working on a series of inhouse projects. We specialize in high end web design & development.
Instabuck
Instabuck is the main property of VentureGeeks. It is a platform for selling digital products like ebooks, music and software.
Team




philosophy
We're an ultra agile team. Which means we're up on real time web activities. We're capable of taking up and carrying out projects quickly. But most of all we care about efficiency, because we know that "results" is the ultimate weapon. Thus, "results" is our philosophy moto.
We believe in developing beautiful websites and applications which are easy to be used and maintained. Furthermore, attention to details and simplicity are core concepts of our work.
Similarly, the way we work is of the same flexibility. We're web workers. Actually, we're geeks. So we tend to work from practically anywhere and to embrace the web philosophy as long as our shots are on target.
Typical agencies act like... agencies: people are hidden under the mask of bureaucracy and anonymity. We're not faceless. We treat you with integrity and we equally require your trustfulness.
Network
Instabuck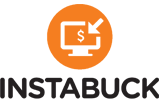 Instabuck enables anyone with a downloadable product to sell it instantly.
Webdigity
Webdigity is an established webmaster community with forums, galleries, tutorials and several webmaster related tools.
Social Whale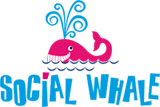 Social Whale is a new web and mobile client for twitter, facebook, linkedin, myspace and identica.
Project has been shutted down. Here is why
Blog
About Social Whale shutdown


All things come to an end. At least this is what people think and this is exactly what happened with Social Whale. We are very sad to make this announcement but as it looks there is no alternative option at the moment.
Contact
VentureGeeks Trading Ltd.
Suite 740B, Iris House
John Kennedy Street
Limassol, CY3106
Cyprus