We are so happy to announce the release of our new product Instabuck, a tool that will let you sell digital products like ebooks, designs, etc. in a very fast and easy way.
Before the release notes, I would like to share with our fellow readers (that's you) the story behind this project. As you may know, VentureGeeks is a very small team, and even though we've started with some funds we are constantly searching for new ways to bootstrap our business.
So we had a few ideas, but not enough time to develop them, and even though we were looking into the lean startup methodology we couldn't find a solution. The "eureka moment" came when I saw this post from Noah Kagan, which was a great inspiration and even though we haven't entered the contest we learned a lot.
So what's Instabuck about?
The outcome of all this research is Instabuck, our first real attempt to a lean startup. The purpose of this service is actually simple to understand: we want to enable anyone with a downloadable product to sell it instantly.
This is something we are doing for years (selling information products) and even though we've started a business like that many times, we still need a lot of time to launch a new product. Well not any more 🙂
Features
So our first attempt to create a lean startup, is actually a service that you can use to launch lean startups (interesting huh?)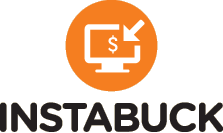 Here are some key features:
It takes just a few minutes to launch a product
Instant payments in your PayPal, AlertPay or Clickbank account
Download protection (only buyers are able to download your products)
Real time sales analytics with graphs
Google analytics integration
But we are going to add more soon, like A/B split testing for your landing pages, iPhone app with push notifications for sales, more payment processors like LibertyReserve, 2checkout and more. Some of these features are already under development so expect an update very soon.
We hope you will find this service as useful as we do. Now please go on and test it with your own products, after all it's free for a few days, and let us know how do you like it. Any feedback is as always deeply appreciated.