As a Bitcoin/cryptocurrency enthusiast I constantly check for price changes, in order to sell or buy more of my favorite coins. Of course as there are several exchanges and each one has it's own price tag, I usually find my self trapped in the "too many tabs open" hell.
Does this problem sounds familiar? Well look no further as we have just solved it with MonitorCoin. With this little iOS app you can check your coins in any of the exchange markets below:
Bitrex
Cryptsy
Poliniex
Coin Market Cap
In order to use the app you just need to enter your API keys and presto! For security reasons it can't perform any transactions so don't worry to use it anywhere.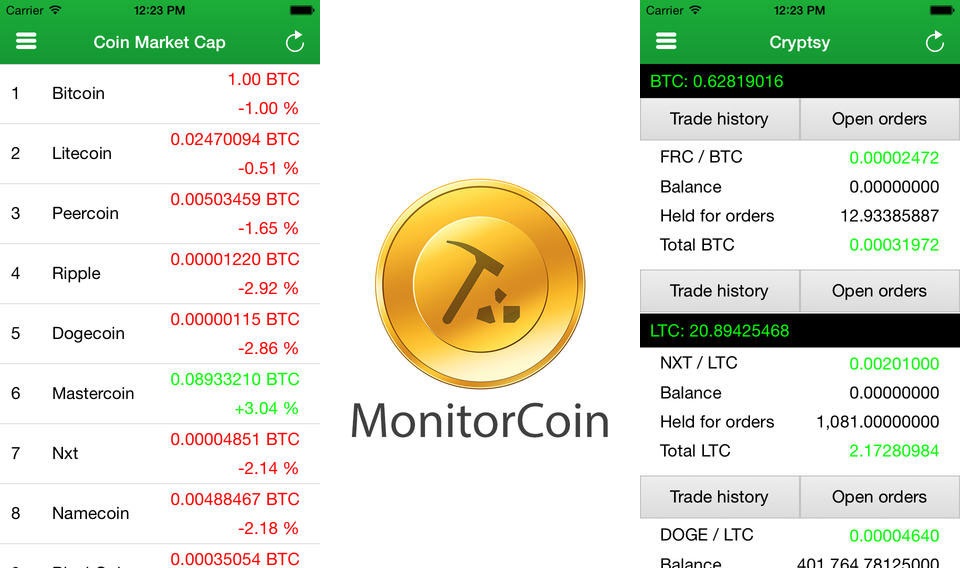 Feel free to download the app from the App Store, and share your feedback in the comments.